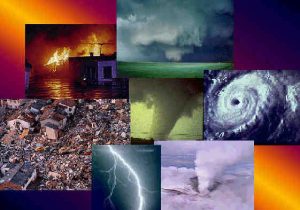 Early this year ex-Tropical Cyclone Oswald and then a monsoonal trough passed over north-eastern Australia (Queensland and Northern NSW) causing massive damage to thousands of homes, businesses, roads, bridges and other essential infrastructure. Several people died in the tragic floods that resulted. Many homes and businesses were without power, water and sewage support for weeks after the emergency.
While we shouldn't forget the huge affect these storms have had on peoples' lives, we should also take the opportunity to look at the impacts on businesses and the lessons that can be learnt. The most important lesson is the importance of disaster recovery plans for businesses.
An important aspect of any disaster recovery plan should be to use cloud computing to keep key business information and applications off-site in secure locations where they are safe from natural disasters such as floods, fire or human error.
Businesses affected by the floods that that did not back up their key business information lost their data under the floodwaters or through water damage and they may never recover. Businesses that relied on on-site devices as their only backup will have experienced significant business delays trying to restore their backup tapes, disks and hard drives.
Earlier this year an American company released the results of their cloud storage adoption survey  suggesting that eighty per cent of cloud storage users claimed that they could recover their data in less than 24 hours (with nearly a quarter estimating an instantaneous recovery). Alternatively, nearly one in six respondents that were not using cloud storage estimated that it would take more than a week to recover their data after a disaster. This is a significant difference.
Business information managers considering ways to maintain operations during (or after) major disasters or disruptions must now consider cloud-based solutions as a necessary component. Cloud technology is now affordable for all businesses. Because the cloud makes information and applications accessible through the Internet it makes it possible to maintain a business even during disasters.
The important lesson is that, as part of your disaster recovery plan, cloud backup is now the best business protection method available to reduce the risk of data and information loss during disasters. For more information about cloud backup contact The Vault Corporation.