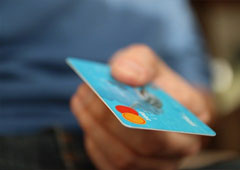 If you're unaware of the Importance that "PCI Compliance" means to you – here's the answer.
Payment Card Industry Data Security Standard, or PCI for short, is a Proprietary Information Security standard for any organization that accepts payment from Customers via Credit or Debit Card. Any Business owner or Operator is required by law to comply with these PCI Security Standards to ensure that the Customers sensitive data is kept within a secure and safe environment.
There are a set of these PCI Security requirements that is expected to be followed by all Australian Businesses. If a Business that is handling your data isn't compliant with these strict guidelines, you are at risk of having your sensitive information leaked out to which may lead to significant loss to your Business.
Contact us on how we can help you with your PCI Compliance requirements today.
For more information PCI please see ComplainceGuide.Org FAQ and CIO article What is PCI Compliance