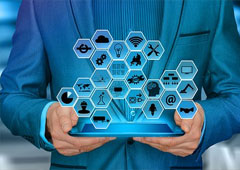 The Vault Corporation offers a full suite of Internet access and connectivity services designed to meet the needs of any size of business, from a single office to multi-state and multi-national locations.
Some of these include:
check_box Business Internet: A wide range of connectivity options, including ADSL, copper, wireless and Fibre.
check_box Private IP Networks (MPLS Virtual Private Networks): Simplify your IT management and improve business performance by consolidating voice, video and data across all your business sites.
check_box Telecommunications and VOIP Solutions: Save up to 50% on your business telephone bills by switching to The Vault Corporations voice services.
check_box Data Centre Services: From 1RU to full racks and beyond – we offer flexible colocation options in Australian data centres with access to premium Internet connectivity.