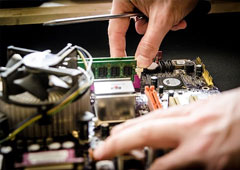 Although The Vault Corporation may align itself with particular software and hardware vendors, we always take the "what's best for your needs" approach when designing and implementing your requirements.
So if you have already invested in certain hardware, software or platforms, we will work with these to design your new systems in order for them to work with your existing systems.
Whatever your Hardware or Software needs are, we will seek out the best solution to fit your requirements and go through the process of setting it all up for you.
Stop Buying Downtime – Invest in Uptime