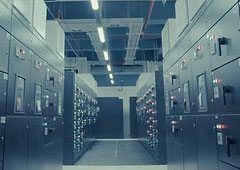 Data Centre Services
To thrive in today's economy, small and medium size businesses must be able to adapt to the changing needs of the market.
Secure and reliable Australian data centres When choosing where to set up your business, location is everything. The same is true for your business critical IT equipment and data. Your servers and networking hardware need to be in a physically secure environment, housed in a location that has easy access to managed services, as well as high speed and redundant connections to the Internet.
That's why we chose our hosting data centre locations carefully. We have 9 points of presence (PoP) in purpose-built, world-class data centre facilities in prime locations across Australia, including Melbourne, Brisbane, Sydney, Perth and Darwin.
This wide geographic reach maximises our access to Australia's telecommunications infrastructure and ensures that our customers' servers have the fastest, most reliable connection and are up and running without interruptions.