Do these issues plague your business?
access_time
Wasted Time?
Do your staff productivity levels drop dramatically during IT outages, interruptions, or inefficiencies?
security
Security Fears?
Worried that vulnerable servers, laptops or PCs may be putting your organization or company data at risk?
cloud_off
Lost Data?
What would be the impact of a hardware failure or if a laptop was stolen and critical business data was lost?
phonelink_off
Untimely Network Failures?
Not knowing what will fail and when, and then having to wait for a technician to arrive?
sentiment_very_dissatisfied
Regulatory Pressures?
Do you have to demonstrate compliance or provide audit data?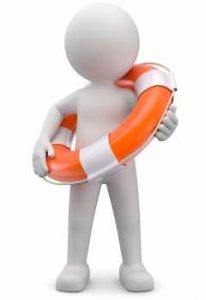 In order to ensure the reliability, efficiency, speed, uptime and effective risk mitigation (in relation to data loss, costly failures and system availability) of your infrastructure, it is important that IT systems are appropriately managed, monitored, maintained and supported. We offer a complete range of IT systems maintenance, management, monitoring and support services which can be tailored to your business needs and budget, and customised to your final running configuration. Below are just some of the packages we offer your business:
check_box Complete Managed IT Solution — Your affordable IT Department
check_box Professional Monitoring of your Network, Servers and Workstations
check_box Patch Management — We regularly update your systems with operating system, Anti-Virus and Third party updates
check_box Managed Anti-Virus, Anti-Spam and Firewall
check_box Managed and Monitored on-site / off-site Backups
check_box IT Helpdesk — Affordable Remote IT Support
check_box Monthly IT Reporting
We focus on delivering a result; to ensure your IT Infrastructure is operational 24×7.