Reduce your Phone Bill
Halve your Telephone Bill and Increase Sales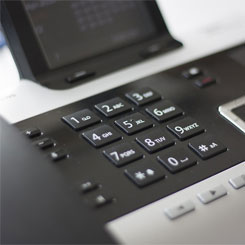 With The Vault Corp vPBX Cloud Hosting you pay a low monthly per PBX fee rather than an expensive per extension price for an onsite hardware solution, which could slash your phone bill, and the cost of buying, expanding and MAINTAINING your PBX.
With The Vault Corporation, companies can reduce their telephone costs by 50-80%, by leveraging SIP trunks, WebRTC, free calling to remote extensions and offices and reducing the number of fixed telephony lines. With the CRM integration, agents get a customer name rather than a number.
Save on call costs by lowering mobile & customer service number bills
Easily add and remove extensions – no per user license
Know who's calling with CRM integration – increase customer satisfaction
Leverage existing hardware, wiring and low cost open standard hardware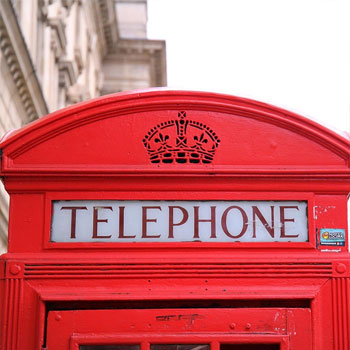 Packages include:
check_box Lines for external calls
check_box The Vault Corp vPBX 3CX Cloud hosted solution
check_box Unlimited Extensions
check_box Virtual Receptionist available
check_box Voicemail to email available
check_box WebClient to view and control calls included
check_box Mobility APP included Ongoing Support and minor changes included
check_box $99 per extension setup, includes professional Voice Overs
check_box Handsets start from $99
The vPBX
Cloud based PBX has become vitally important in recent years as the preferred way of making voice calls across the internet.
PBX and SIP are rapidly growing in popularity as millions of businesses seek to reduce their telephone bills by substituting their PSTN or ISDN services with lower call costs.
The Vault Corporation vPBX is powered by the 3CX Phone System which is a software based PBX that works with SIP standard based IP Phones, SIP trunks and VoIP Gateways to provide a full PBX solution – without the inflated cost and management headaches of an 'old style' PBX.
Used by more than 30,000 companies globally, 3CX has been recognized for its innovation and cutting-edge technology.
Read more about 3CX Phone System Here or click here to download your 12 month free standard edition.
Easy Installation and Management
Because vPBX using 3CX runs on Windows, it is easily installed and managed by Windows IT administrators without the need for special telecom or Linux skills. It's preconfigured to work with popular IP Phones, VoIP Gateways and SIP trunks saving you the hassle of having to configure and manage these devices.
No need for extensive telecom knowledge or training
Open Standards – Vendor independent
Central Control from the 3CX Management Console
Choose from popular IP Phones, VoIP Gateways, SIP Trunks
Take your Extension Anywhere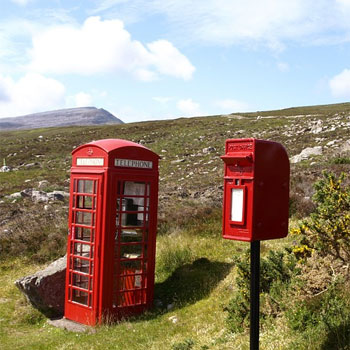 Our vPBX using 3CX includes clients for smartphones and Mac or Windows laptops that allow users to use their office extension from anywhere, seamlessly integrated as if they were in the office. Not only are all calls to the office free of charge, but employees can leverage one single number and make a professional impression.
Take your extension everywhere you go
All calls internally are free of charge – slash your mobile phone bills
Increase productivity – work from anywhere
One number – Don't give out your personal mobile number
Key Features and Benefits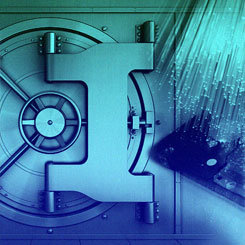 The Vault Corp vPBX using 3CX Service is a fully managed hosted PBX that provides business grade telephony and unified communications. The service provides a scalable and flexible solution removing the initial capital investment and ongoing support and maintenance of a traditional PBX system. Our vPBX using 3CX is delivered through The Vault Corp's private network providing security and performance equal to an on premise system.
The system requires minimal hardware/software to be installed at the customer site, all communication is routed through the network to The Vault Corp's data centre where the highly redundant and scalable systems reside. You phone numbers are transferred to the system providing a simple migration path.
phone_callback
Use Inbuilt Softphone to Make and Receive Calls
With the inbuilt softphones for Mac and Windows you can manage your calls from your desktop and make and receive calls via the phone system from your computer, even whilst out of the office. Using a headset, you can even use the Softphone as a full desk phone replacement.
markunread
Integrates with Office 365, Google, Outlook & Others!
Launch calls directly from your CRM package. Inbound calls are matched to customers based on the caller ID and logged in your CRM system. Accurate call journaling of inbound and outbound calls with call duration allows you to generate insightful reports on customer and agent activities.
ring_volume
Enhanced Call and User Features
Call Features such as Forwarding, Transfer, Pick Up, Presence Find Me, And Follow Me. User Features such as Visual Voicemail, Personal IVR and End User Self Care
beenhere
Local Presence
Our vPBX using 3CX systems allow you to use local virtual numbers in cities where you are not physically located which enables you to create a virtual presence or open a virtual office in Asia or the USA.
cloud_done
Reliable and Scalable
Harness the benefits of cloud based technology by scaling our PBX up or down instantly as your business changes.
mail_outline
Outlook and Exchange Integration
Integration into outlook and exchange enable features such as Outlook dialling, call notification and real time contact information.
perm_phone_msg
Automatic Feature Improvements
As new features become available, our vPBX using 3CX is upgraded to ensure you receive the latest technology to your handset. No longer are you waiting months and years to upgrade your traditional PBX, features are regularly deployed seamlessly to you.
record_voice_over
Unified Communications features such as Presence, Instant Messaging and Voicemail
The Vault Corp's Unified Communications allows for real time communication and collaboration from any workspace, enabling teams to work together through the use of instant messaging, group conference and presence.
message
Instant Messaging / Text chat
Allow employees to communicate together via text chat, without the need to rely on third party internet messaging systems. 3CX users can send and receive text messages via the 3CX Windows, Mac, iPhone and Android clients from anywhere.
location_on
Use Your Extension from Anywhere
Employees can work from anywhere when your office phone system is virtual. You can have employees working from home, other offices, mobile phones using our App on Android and IOS devices, and even overseas. Perfect for business continuity assurance.
voicemail
Deliver Faxes & Voicemail to Inbox
Inbound faxes are converted to PDF and forwarded to users via e-mail, without requiring any fax server software. Likewise, voicemails are converted to sound files and forwarded via e-mail.
phone_in_talk
Manage your Calls with the Switchboard
Our vPBX using 3CX includes a powerful switchboard function that can be tailored to the way you want to view and manage your phone calls. With 4 different views to choose from it can cater to any job role.